Newsletter no 4 - November 2020
Access Agriculture Panorama
No. 4 - November 2020
Welcome to our monthly news update with
'Access Agriculture Panorama'
This monthly e-newsletter gives a bird's eye view of all the exciting updates from Access Agriculture, a world-leading organisation for quality agricultural training videos in international and local languages, working across the Global South.
If at any time you wish to unsubscribe, please use the unsubscribe link at the bottom of the newsletter.
Help prevent the spread of COVID-19
in rural communities

Donate now to Access Agriculture
Your contribution will be of immense value to six young changemakers, who are on the front lines of the coronavirus fight sensitizing poor farming communities in remote areas of Africa and South Asia about health and agriculture..
Read more
...
Celebrating 100 Episodes of Access Agriculture Podcast
We are excited to announce that this week marks the 100th episode of Access Agriculture Podcast in English (
https://accessagriculture.podbean.com
). It is a great way to listen to farmers and experts from around the world talk about the topics you care about, as we have repurposed summaries of our popular videos as audio podcasts.
Access Agriculture episodes are available on Google Podcast, Podbean, TuneIn, Spotify, and Addict platforms. You can download our podcast episodes for free from Google Podcast and Podbean and listen to them anytime and anywhere.
For downloading full audio files of Access Agriculture, please register on
www.accessagriculture.org
. Watch this space for updates on other language version audio podcasts.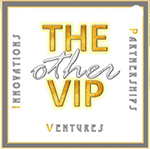 Access Agriculture featured on Winrock International podcast
William Sparks, Senior Advisor for Ventures-Innovations-Partnerships at Winrock International, discusses with Access Agriculture team members on the unique approach of Access Agriculture to empower rural communities through videos in local languages and its innovative Entrepreneurs for Rural Access (ERA) model to help rural youth make a business around the dissemination of agricultural videos.
Here is the episode: https://anchor.fm/willsparks/episodes/Global---Agriculture-Videos-elfgtm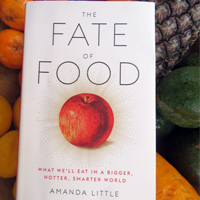 The Fate of Food
In 'The Fate of Food', Amanda Little (professor of journalism and science writing at Vanderbilt University) takes us on a strange journey to the cutting edge of agricultural research. Little has an astonishing knack for getting quality face time with some of the most innovative (and busy) people in the science of food.
Read more
....
বাংলা
|
Français
|
हिंदी
|
Español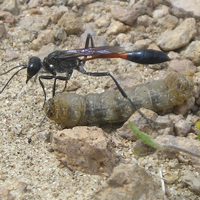 Good bugs: unknown, misjudged and embattled
All different varieties - with fruits of varying colour, shape and crispiness – lined the pathways of her tiny backyard garden in western Flanders. Over the span of her life, she had steadily collected them by exchanging cuttings with friends, neighbours and other amateur horticulturists. Having nursed them into full-grown bushes, she annually gathered buckets-full of succulent berries from them – to be turned into the most appetizing jams, sweets or savoury spirits.
Read more
....
বাংলা
|
Français
|
हिंदी
|
Español
Emmanuel Akinwale

Access Agriculture ambassadors are volunteers who promote the work Access Agriculture is doing in their respective countries.

Emmanuel Akinwale is a fisheries graduate and the founding Operations Director of Aquapro Agro Industry and Alphamate Marketing Communications in Ibadan city Nigeria. He has worked for several large fish farms and companies. He is a graduate of the Entrepreneur Development Centre, South West Center, Ibadan, and the Lagos Business School and an MSc student in Sustainable Aquaculture at the University of St Andrews, UK. Emmanuel belongs to several trade groups and professional associations including the Fisheries Society of Nigeria, British Association of Project Management Professionals and the Nigerian Association of Small and Medium Enterprises. He is an appointed training facilitator in aquaculture with FILAMAT Institute of Training and a trainer with the Federal Ministry of Niger-Delta on Agriculture skills and empowerment. He voluntarily trains farmers at Vicabels farmers, Olodo Agric Trans Cooperative Society and the Nigeria Joint Farmers Association, responsible for coaching 3000 farmers in value chain developments and poverty alleviation through sustainable agro-marketing and international market access. Emmanuel is a certified licensed Farm Assurer/GAP consultant with GlobalGAP / FoodPLUS. Currently he is consulting for Agroparks Development Company on aquaculture and farm assurance. He has won several awards including Commonwealth Scholar 2019, Dutch Government sponsored Orange Knowledge Scholar 2019, UK Government sponsored Connect Africa Business 2017 and FGN/WorldBank/Youwin 2010.
Read more .... বাংলা | Français | हिंदी | Español